About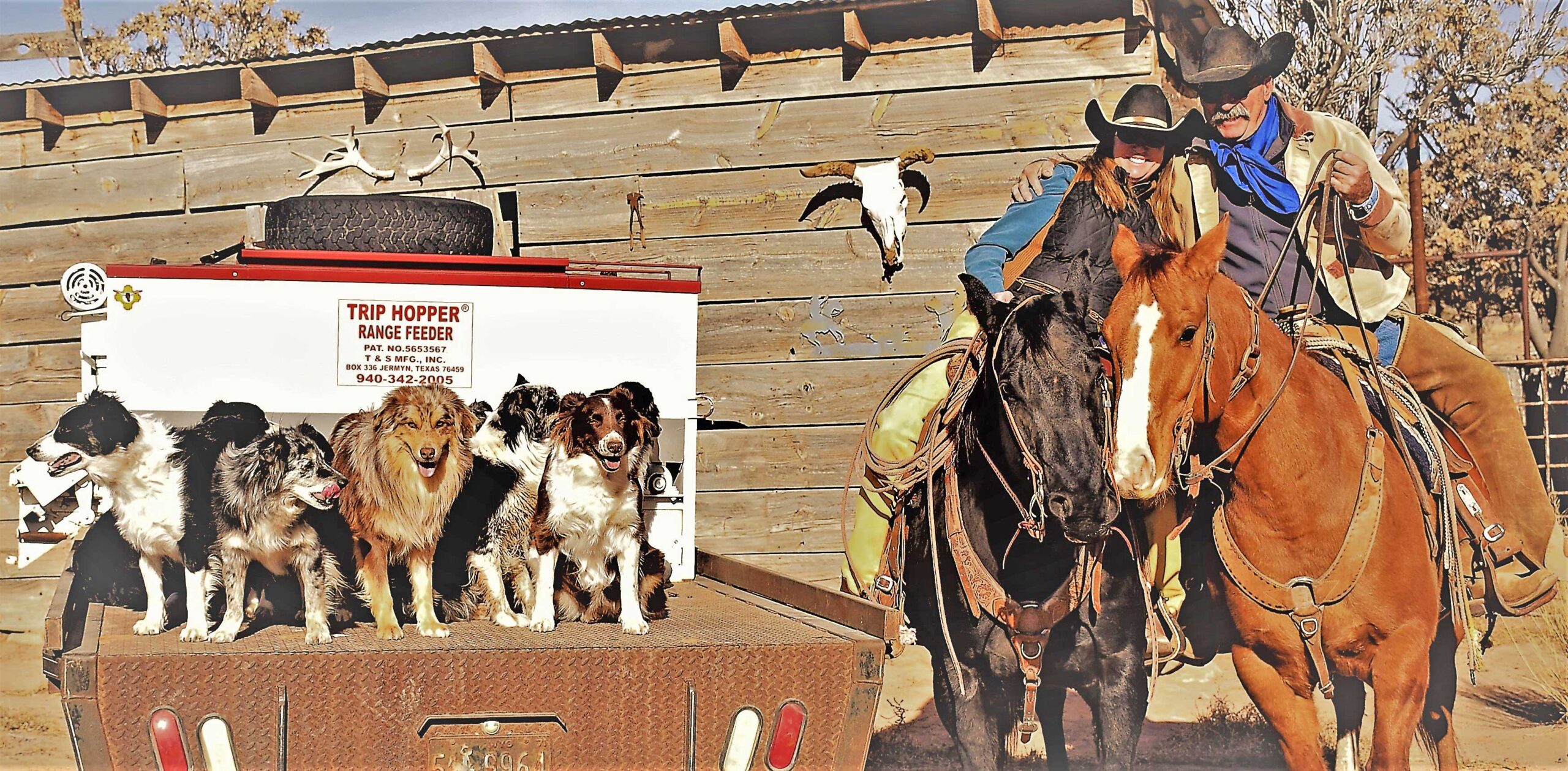 Curt and I purchased and established Boyd Ranch, LLC after we were married in 2004. The New Mexico ranch was situated on 25,000 acres and located in Central NM about 75 miles SE of Albuquerque. The headquarters was in the old ghost town of Chupadera, NM.
In the Summer of 2021 we decided to sell our New Mexico Ranch and move back to Curt's home state of Texas. We purchased a ranch southwest of Wichita Falls, Texas between the city of Holliday and Archer City overlooking Lake Kickapoo.
We have Ranch and Competitive Cow Horses for sale at all times. These horses have worked for a living and have a lot to offer. They make excellent Trail Horses, Rope Horses, Ranch Versatility, Working Cow Horse, Sorting or Team Penning, and of course Excellent Ranch Horses.
Curt and I have owned many different breeds of dogs including Heelers, Kelpies, Border Collies, and Cur's. We found for our rough and brushy ranch Australian Shepherds were the best for helping us gather and drive cattle. They are driving type dogs and those with the breeding to have natural instinct are very easy to train. Also, the loyalty to their owners makes a nice all around ranch dog. After owning some great working Aussies, we decided to raise them. First priority was to produce good dogs to keep here and second to sell to the public who were wanting outstanding working Aussies. Boyd Ranch Aussies are working across the US, Canada, Mexico, Europe, and South America on Cattle and Sheep Ranches, Farms, and Dairy's. Our dogs have also excelled in Service & Therapy, Trials, Sport, Flyball, Agility, Obedience, and are living in houses as wonderful loyal family companions.
Curt is originally from the fort Worth, Texas area and is a Cattle Rancher and Farrier. Curt has always been in the horse business and has owned, trained, and shown many horses to win State, National, and World titles.
I'm from NM. As a child I showed horses and also raised and showed dogs. Later, I had a horse business in Edgewood, NM. I raised, trained, and showed Paints and Quarter Horses for myself and the public. My horses and I earned numerous Awards at the State, Regional, and National levels including 27 World and National titles.